Enter the Champion Stadium, where you can battle each region's Elite Four and Champion!
Rise to the top with your sync pairs, and earn yourself a spot in the Hall of Fame!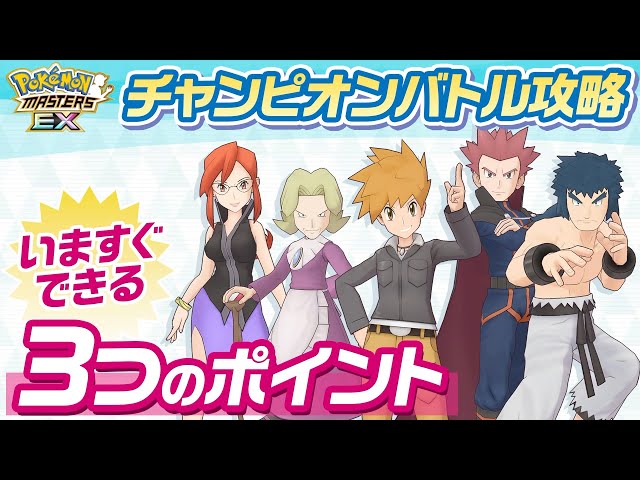 New Encounters
Befriend sync pairs by playing through the story and completing events.
New sync pairs await you at the Pokémon Center.
Training
Strengthen your sync pairs by unlocking their level caps and going beyond!
With their sync grids, you can train them as you see fit!
Editing Teams
Know your opponent's weaknesses? Have a battle strategy in mind? Then form your own unique team!
Use type skills to make your sync pairs shine!
Battles
Pokémon Masters EX features 3-on-3 real-time Pokémon battles.
Once your move gauge is full, unleash powerful attacks like Thunderbolt and Flamethrower.
Your team shares the move gauge, so think carefully about which moves you use.